https://www.stuff.co...ly-replacements
If Bill English goes, these people are his likely replacements
HENRY COOKE
Last updated 19:06, October 20 2017



Who will it be? From left, Simon Bridges, Paula Bennett, Judith Collins, Nikki Kaye or Jonathan Coleman.


ANALYSIS: Outgoing Prime Minister Bill English wasn't sure whether he would continue on as leader of the National Party last night.

Despite losing two elections, there are plenty of reasons that English might decide to stay.

He's only 55, has experience as an opposition leader that nobody else in the party does, and ran an effective campaign, winning 44 per cent of the party vote.

If he does go, the National Party have a host of folk who will consider putting themselves forward for the job.

THE DEPUTY: PAULA BENNETT, 48, RANKED 2 ON FRONT BENCH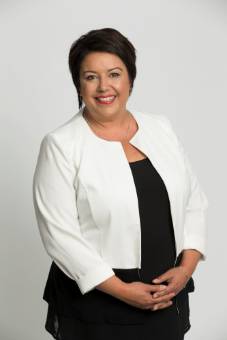 When John Key resigned he handed the leadership to his deputy. It would make plenty of sense for English to do the same.

Bennett would be the first Maori National Party leader and their first woman in a while. Her huge personality has immense cut through with the public, who can basically all do a decent impression of the "bowl latte and a panini" line now.

She's also from West Auckland, the swingiest part of the city, where National will be very keen to stay strong in. If Labour's policies cause house prices to drop then there could be a whole lot of upset homeowners looking to switch their votes.

But in her portfolios (currently Climate Change, Police, State Services, Women, and Tourism) Bennett has not made much of a splash. Labour and NZ First successfully attacked her on police numbers and National's relationship with farmers meant serious action on climate change was never really going to be on the agenda.

And that's not even to mention Social Housing, which she held from 2014-16, through a run of terrible headlines about motel stays and sell-offs. (You could quite easily argue that this was the result of the larger housing market, of course.)

How would she face off against Ardern? The "zip it, sweetie" line in 2012 about Ardern, pissed plenty of people off, but it's also a quip that we are still talking about five years later.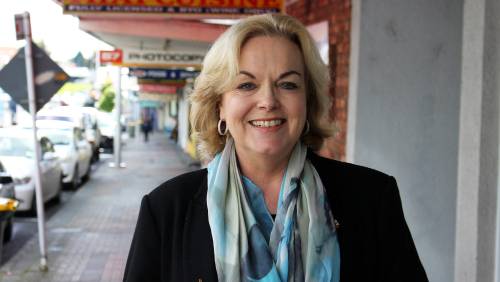 WILDCARD: JUDITH COLLINS, 58, RANKED 16



Collins, currently the Minister of Revenue, Energy, and Ethnic Communities, clearly wants it.

She mounted a leadership bid when Key resigned and has huge support among National's backbench MPs, who lean right.

The party base adore her and she has massive name recognition with the public, although a lot of it isn't positive.

Collins would pull in plenty of money for the party from the right, and would likely swallow ACT's vote whole.

But the multiple scandals - which forced her to resign from cabinet - might prove too much to overcome, and senior members of the party likely resent the amount of negative headlines she generated the government.
Read full story here - https://www.stuff.co...ly-replacements
FFS IMHO both collins and bennett are the most untrusted people in politics. They both hate people who have genuine issues with the ACC and WINZ
I hope they both F**k off and engage in an honest days work. - which they both wouldn't know how to do!